Chi Varnado is an author, blogger and contributing writer to the THE SAN DIEGO READER, and for three decades was  Artistic Director of The Dance Centre of Ramona. She received a Bachelor's Degree in dance from San Diego State University, as well as a secondary teaching credential in dance and a multiple subjects credential. The Dance Centre of Ramona introduced ballet, gymnastics, modern dance and dance theater to thousands of students over the years.
Chi's latest endeavors include The Dance Centre Presents: Giselle – the first novel of a series to hopefully come out this year! When the prima ballerina at the Dance Centre mysterious vanishes Randi, a high school sophomore, unexpectedly lands the lead role and learns that the world of ballet is not always as beautiful as it appears on stage.
Click to read Miss Val's latest Dancespirations.
Chi and her husband lead what many would consider to be an eclectic life-style. Their home sits in a rural canyon, nestled in Ramona's backcountry, which has been the home of five generations of her family. The property is replete with a menagerie of farm animals, including: goats for milk and cheese, chickens for eggs, horses for Chi's volunteer ranger duties, and some dogs and cats for good measure. Large vegetable gardens and fruit trees supplement their mostly homemade meals.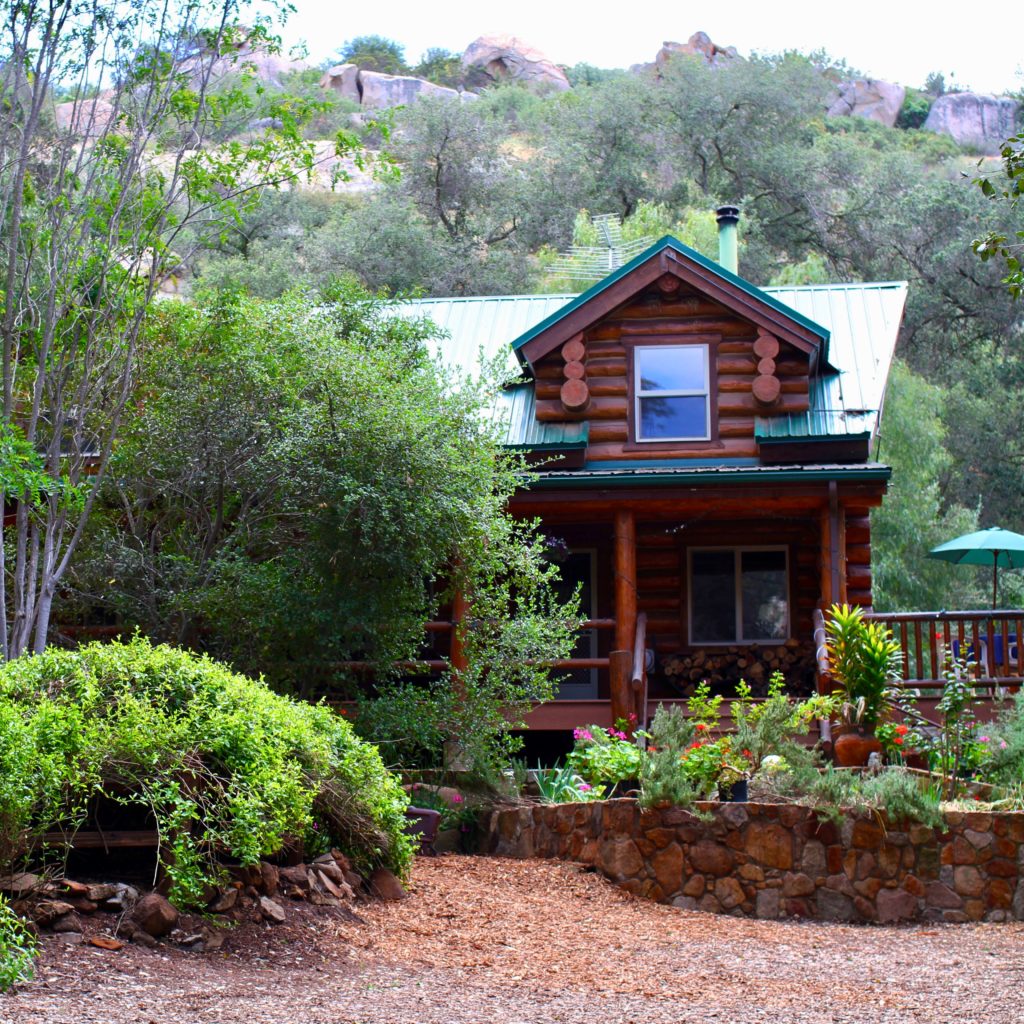 Chi has several Airbnb rentals on her property, including a Rock Tiny House and The Hershey Bar, An Authentic Hand Hewn Log Cabin, Kali's Room and Chance's Room. Nestled in a canyon in the backcountry of San Diego County lies Gnome Wood. These 120 acres of oak woodland and mountain terrain provide habitat for multiple species; including deer, bobcats and foxes; allowing them a segment of the wildlife corridor stretching between the ocean and the Cuyamaca Mountains. The valley teems with bird activity, from small songbirds to hawks, ravens and vultures. Whether you are a birder, writer, reader, hiker or just want some peace and quiet away from it all this natural sanctuary can provide this and more. The farm is also shared with horses that roam the canyon freely, dairy goats, chickens, an Australian Shepherd, organic gardens, and fountains sporting festive bird activity.
Ramona Valley is recognized as an American Viticulture Area and boasts dozens of wineries featuring locally grown and produced wines. A number of them are nearby. Numerous preserves and County Parks are in the near vicinity and Chi or Kent would be happy to share more about them. The Mt. Woodson hike with the famous Potato Chip Rock is a mere ten minutes away!
Enjoy watching birds from a rocking chair on the front porch of the authentic, hand-hewn log home. Read in one of the hammocks under the huge live oaks. Blissfully soak in the hot tub (Before 9:00 PM). Take a walk up the mountain for stunning views of San Vicente Lake, Iron Mountain and Mt. Cuyamaca. Other than the Wi-Fi internet, you might feel like you've stepped back in time.